Black Peaks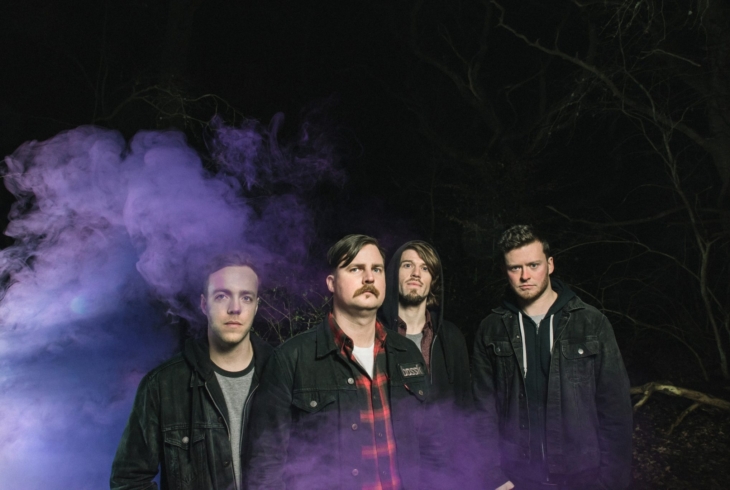 Passend zum aktuellen Album "All That Divides", welches am 5. Oktober 2018 erschienen ist, gehen Black Peaks auf Tour, damit sie nach dem Festivalsommer, zusammen mit Ihren Fans, dessen einjähriges Jubiläum feiern können! In Hamburg werden Black Peaks am 23.10.2019 im Headcrash zu Gast sein.
Bei uns in Deutschland sind Black Peaks bis dato eher den Kritikern als dem großen Publikum bekannt. Aber das muss und sollte nicht so bleiben, denn das Quartett aus Brighton schafft es, ein komplexes Riffing mit süffigen Melodiebögen anzureichern und dadurch hier mal nach Muse und dort mal nach System Of A Down in jeweils modernerer Form zu klingen. Da sie zudem auch auf der Bühne ordentlich Gas geben, werden sie in ihrer Heimat schon jetzt extrem hoch gehandelt.
Mit einem Mix aus verschiedensten Einflüssen, schafft es die Band, Fans anderer Genres zu vereinigen und bei jedem Auftritt ein Treffen der Geschmäcker ins Leben zu rufen. Alle sind  sich bei Black Peaks einig, dass die Band ausgesprochen hohes Potenzial hat.
Das aktuelle Album "All That Divides" welches am 05. Oktober 2018 erschienen ist, sollte man sich aber direkt auf Dauerschleife in die Playlist schieben, denn die Zeit zwischen bis zum Tourstart ist nicht so lang und Textsicherheit ein Garant für ein gutes Konzert!
Mehr lesen
Schliessen