Hobo Johnson
The Bring Your Mom European Tour

Oops, there are no posts.
Hobo Johnson ist ein Hip Hop Künstler aus Sacramento, CA. Im November 2017 veröffentlichte Hobo Johnson die Platte "The Rise of Hobo Johnson", die er in einer Zeit schrieb, wo er kaum Geld hatte. Das amerikanische Hip-Hop-Klickwunder gastiert mit Verstärkung von The Lovemakers am 11.01.19 im Uebel & Gefährlich in Hamburg.
Seine neuste Single "Peach Scone" veröffentlichte er als Live-Performance-Video für den NPR-Wettbewerb Tiny Desk. In nur 7 Wochen erreichte das Video über 14,6 Millionen Aufrufe auf Facebook und YouTube.
Sein Album schaffte es auf Platz 8 der Hip Hop iTunes Charts und fünf seiner Tracks schafften es auf die Top 50 Spotify's Global Viral Charts in mehreren Ländern. Im Frühjahr 2019 geht der Künstler gemeinsam mit seiner Band The Lovemakers auf große "Bring Your Mom" Europatour.
Mehr lesen
Schliessen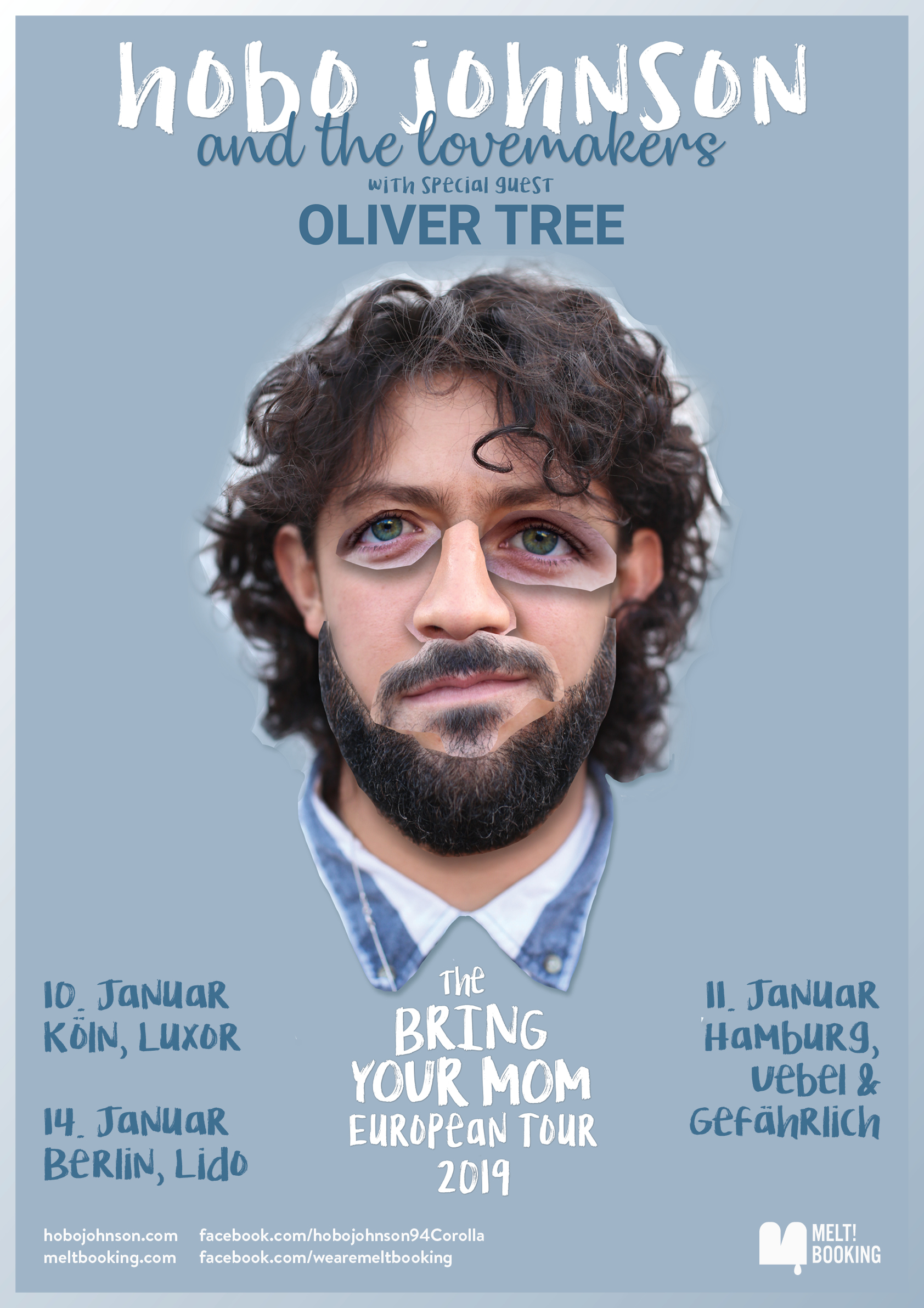 Hobo Johnson
OFFIZIELLE WEBSITE